Accord EX
New 2017 Honda AccordCoupe EX FWD | CVT Automatic
Sorry, we do not currently have any featured inventory on our website.
Please call (877) 230-5086 for further assistance.

Honda Accord Exterior Features


Daytime Lights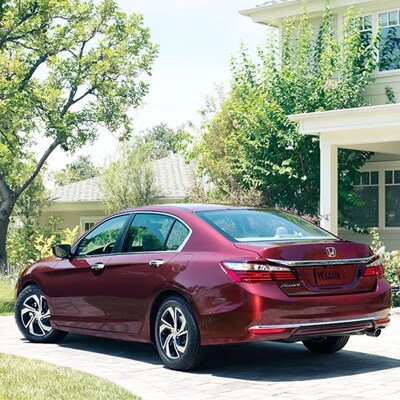 Safety at All Hours of the Day
Visibility during the day, even when the sun begins to set, is an underrated but important part of your driving experience. Daytime running lights allow you to remain safe, and alert drivers around you, of your presence from the start of the day to its conclusion.
Windshield Wipers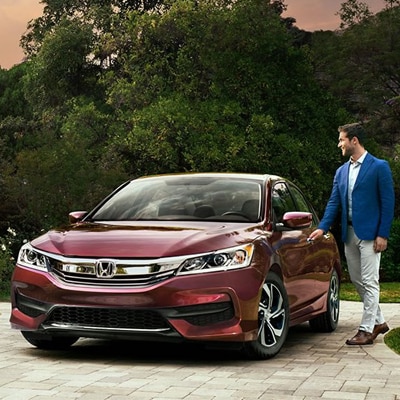 Visibility for Severe Weather Conditions
When the rain begins to fall, keep your visibility intact with rain-sensing wipers that transition speeds based off of the level of rain coming down.
LED Fog Lights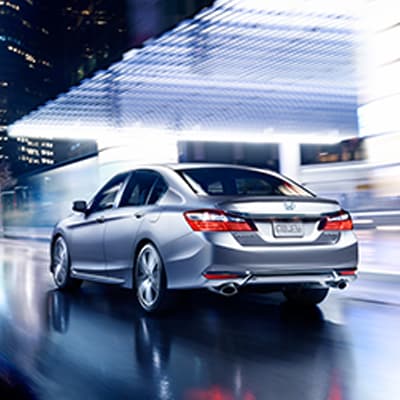 Light up the Road Ahead
Another visibility feature, LED fog lights help to illuminate the way and add to an already noteworthy exterior design.
Honda Accord Interior Features


Climate Control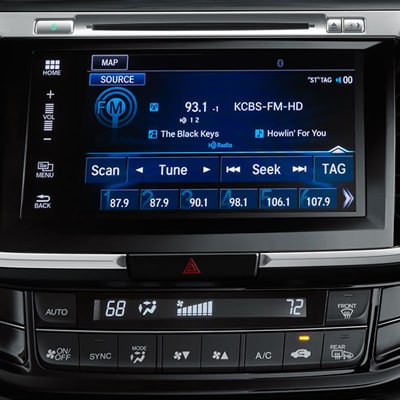 Unmatched Amenities
Settle in to the comfortable seating inside of the 2017 Honda Accord and cool things down when the outside temperatures begin to increase with these easy to access cabin control settings.
Driver's Seats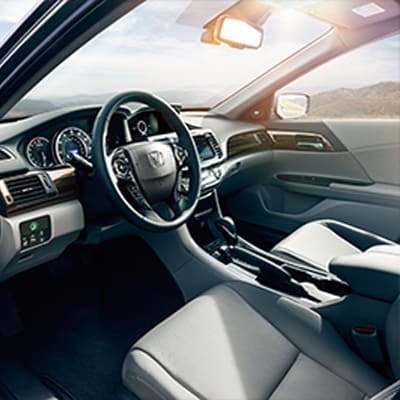 Enjoy the Benefits of a Comfortable Ride
Available 10-way power-adjustable driver's seats: Adjust with multi-faceted settings that give your seats some adaptable control as you commute, helping you to match up your comfort mood with the posture that you are positioned in.
DCH Honda of Mission Valley

Here at DCH Honda of Mission Valley, we have a goal. That goal is to provide you with a vehicle that fits your budgetary parameters, complements your lifestyle, and exudes your personality. After all, a vehicle is not just a means of transportation; rather, it is a representation of your vehicle tastes, or your interests, and of your lifestyle.
When you shop with our team, you will have access to automotive experts whose job it is to match you with a specific automotive option that fits you, and everything you need in a vehicle.
A Plethora of New, Used, and Certified Pre-Owned Vehicles
One of the ways we are able to help a wide variety of drivers find their dream vehicle is due to our extensive selection of new vehicle. No matter if you want a sleek sedan that is highly efficient on the road, or if you need a spacious SUV that has cutting-edge safety technology, we can help you find a vehicle that is just right for you.
If you are interested in saving money on your purchase, though, you may be interested in checking out our used inventory. All of our used vehicles are highly reliable, and are extremely affordable. This means you will get more bang for your buck.
Additionally, you can check out our selection of certified pre-owned vehicles; these vehicles are also low-cost, come with a complimentary inspection, and often have less than 60,000 miles on them.
A Finance and Service Team you Can Trust
Once you have chosen a vehicle to take the next step with, you can meet with our financing team. They will ensure you understand all of the fine print associated with your specific financing situation, and can answer any questions about the payment process.
Our service team is also always here for you! They are highly precise, efficient, and friendly -- you can always trust them if something is amiss with your vehicle!
Looking for Your Dream Vehicle? We May Have It
If you would like to learn more about our selection of vehicles, or if you have any questions pertaining to the purchasing process, we invite you to visit us at DCH Honda of Mission Valley. We are located  in San Diego, CA.