2018 Honda Civic
New 2018 Honda Civic LX | FWD | CVT Automatic
Honda Civic Exterior Features


Headlights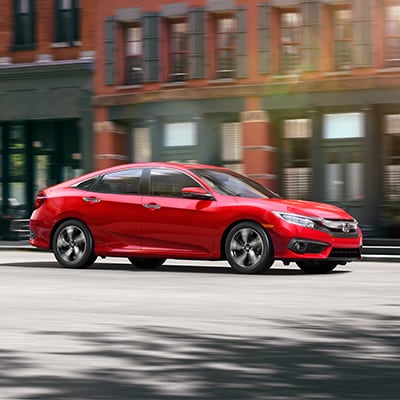 Light up the Road Ahead with LED Headlights
Available LED headlights achieve two things, allowing you to flash with the exterior appearance of your 2018 Honda Civic while improving the visibility with which you operate.
Taillights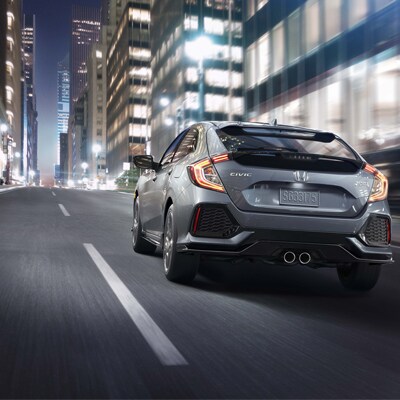 Unique Lighting with 2018 Honda Civic
These available lights on the back of your vehicle give a very unique look to the 2018 Honda Civic, helping you to flash in a way that is personal as you make your way through traffic to or from work in the morning or afternoon.
Accessories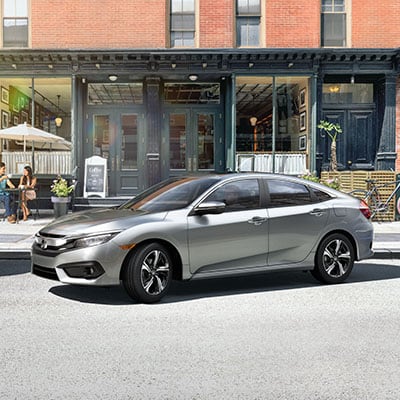 Accessorize Your Civic to Make it Last
Protect your tires from chipping paint to help them last longer and give you a striking appearance that is sure to capture the attention of those that you cruise by.
Honda Civic Interior Features


Power Moonroof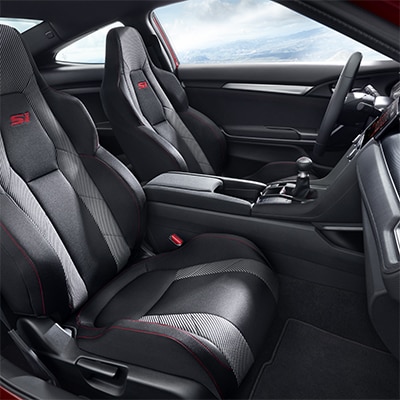 Updated Features in the Honda Civic
One-touch power moonroof: With one motion, you can open up this available feature and breathe in fresh air from the top of your vehicle. This feature is great for the summertime and warm-weather cruising generally.
Driver-Assist Technology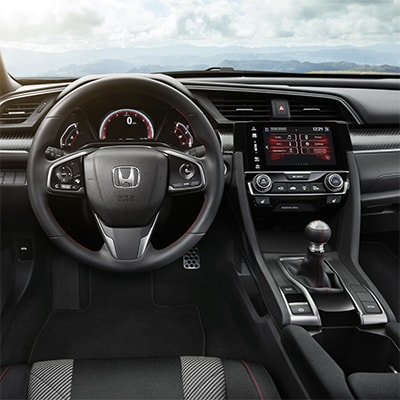 Stocked with the Latest Technology
This bundle of available driver-assist features reads the road around you to watch out for any obstacles, unforeseen vehicles or walkers that may be unaccounted for. It raises the level of security and overall safety expectation for a more reassuring drive.
The 2018 Honda Civic is the Trustworthy Commuter Car You've Been Searching For
The Honda Civic. Even just saying the name among experienced car drivers speaks volumes. That's because Honda, with the Civic model line, has built one of the most sterling reputations in the auto industry. When you slip into the driver's seat of a new Honda Civic, you know you can count on driving a car that's safe, efficient, feature-rich, and reliable.
The 2018 Honda Civic carries the torch of that reputation and raises it even higher. With a spacious and comfortable interior, powerful powertrain options, and valuable features, it delivers a fun and safe driving experience that's perfect for drivers in San Diego, El Cajon, El Mesa, and beyond.
A Compact Sedan Full of Fine Features
The 2018 Honda Civic comes in seven different trims with options for two powertrains. Both powertrains offer plenty of horsepower and efficiency. What defines the different trims, in turn, are the extra features they pack into the Civic and what they add its driving experience. While standard features include things like a rearview camera and 5-inch media screen with Bluetooth connectivity, the trims beyond the Civic LX have a lot to offer.
Even just upgrading to the Civic EX, for instance, adds in push-button start and an upgraded infotainment system compatible with Apple CarPlay and Android Auto. Higher trims also deliver other upgrades like heated seats, leather seating, a built-in navigation system, and more.
Stay Safe on the Roads of Lemon Grove and Mission Valley
Depending on the trim you select, you'll also have a range of valuable safety features at your disposal. The Honda Sensing safety package gives you access to adaptive cruise control, forward-collision warnings, road-departure mitigation, lane-keeping assist, and more. The Civic is designed to not just keep you safe in the event of a collision, but to help you avoid one in the first place.
Find Out More and Get Financing at DCH Honda of Mission Valley
At DCH Honda of Mission Valley, we can answer any questions you have about the 2018 Honda Civic. We can also point you to other highlights from our inventory of new Honda cars. If you're in need of financing, get in touch with our finance center. You can fill out our online application and learn more about the loans and lease agreements available to you. We can also help you find out the trade value of your car.