Convenience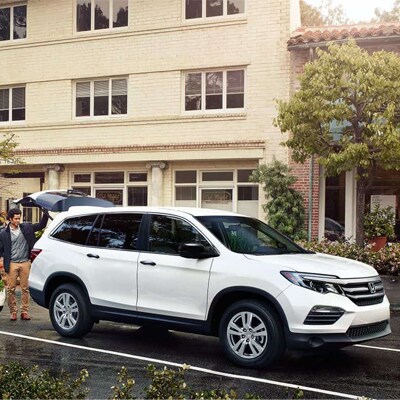 Rear Liftgate

All 2018 Honda Pilot models come with ample cargo space in the rear for all of the stuff you want to take with you. Plus, the liftgate door on the back of this SUV is wide and tall as well, so loading and unloading all that gear is even easier. Also, depending on which trim level you choose, your 2018 Honda Pilot liftgate could be power-operated as well.
Design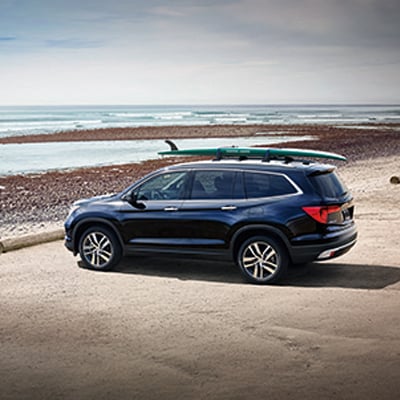 Enjoy the Luxury of the Honda Pilot
The 2018 Honda Pilot may be big enough to accommodate three rows of seating, but it's not so big that it's hard to drive. In fact, the 2018 Honda Pilot manages to be both sleek and refined, as well as spacious and roomy.
Style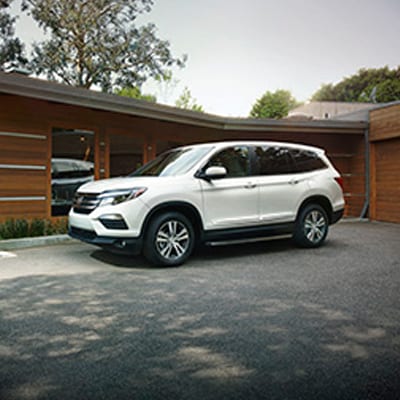 Impressive Front-End

The front grille and headlight appearance of the 2018 Honda Pilot is attractive and eye-catching, with an integrated chrome bar design that drivers can spot coming even from a distance.