Do Your Car's Brakes Squeak, Squeal or Grind?
If your car is making loud noises while you slow down or come to a stop, there is a good chance you need to service your car's brakes. Now you can have your vehicle's brakes inspected by professionally trained Honda maintenance technicians in San Diego, CA at an affordable price. Whether your new or used Honda vehicle needs new brakes or you need a technician to check your brakes, the DCH Honda of Mission Valley Service Department is happy to help our customers.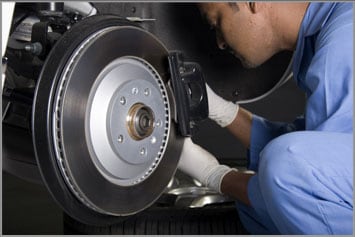 Before we begin work on your Honda brakes, we will give you an estimate of cost and let you know what needs to be done. We will also let you know when you can expect your vehicle to be ready.
You don't have to purchase your vehicle from us in order to get service from our dealerships. If you need brake rotors, calipers, pads, fluid, or just a check-up, please call the DCH Honda of Mission Valley Service Department to set up an appointment.